The Healing Touch Professional Association is dedicated to Your growth
Whether you are a student looking for support, a mentee starting your practice or a professional searching for a community we are here for you.
START YOUR JOURNEY HERE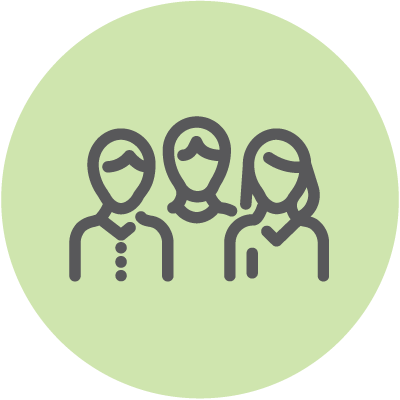 Join Your Tribe
GROW IN COMMUNITY
Local and Worldwide Chapters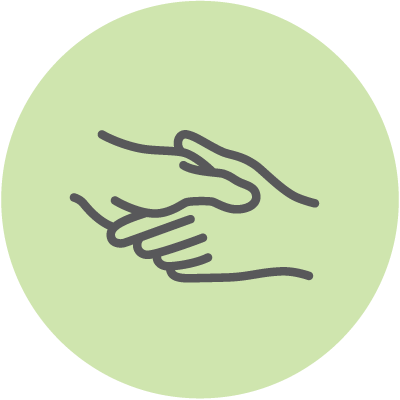 Learn with Support
ADVANCED EDUCATION
Live and On-Demand training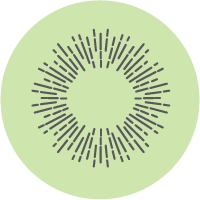 Celebrate Mystery
MEMBER ONLY PROGRAMS
Explore together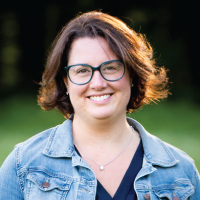 Hi,
I'm Amelia Vogler, the Executive Director of the HTPA,
I remember driving up to Quarryville, PA in my little grey Volkswagen packed with a massage table, some clothes, and a dream to quit my corporate job and do the work of my heart. Level 4 was the beginning of this professional shift and I remember the four days of partnering with strangers (who shared the language of Healing Touch) and reviewing and learning the requirements for my mentorship year.
I remember being overwhelmed by the homework. I remember feeling uncertain with the new techniques that were taught. I remember being curious about what it would be like to be back in "school." I remember being inspired by the plant that my instructor, Nancy Lester, had put in the middle of the room that was rather than wilting, was healing itself over the four days. I remembered leaving thinking that I would, too, be bringing myself back to new life this year.
And it was so, I did my homework but had a ton of questions. I was curious about what to read, but I really didn't have local community and my Qualified Mentor was in another state. I didn't have people to practice on, unless I recruited them through work or friends. I remembered feeling alone and I remembered also being so curious and alive that I found my way anyways.
I remember these things as I create the programs for HTPA and hold the space so that you can have people to talk with; kindred-spirits to connect with; elders to learn from; and a plethora of amazing resources to help you grow yourself into a professional practitioner. Today, in addition to running the HTPA, I have a thriving practice helping people all over the world and am able to share my journey (all of the good, the bad, and the ugly) in hopes to you inspire and empower yours.
Becoming an HTPA Member gives you the support that you need to find freedom in your work and allow your work to create freedom in your life. You are invited here whole-heartedly. All of you is welcome here!
I look forward to meeting you!
In service of your Service,
Amelia Vogler MS, HTCP/I, Intuitive
E.D. HTPA
Membership supports you with THESE BENEFITS:

As a Mentee, you may especially enjoy…

MASTERY CLASS


Take the complementary Mastery Class to help cultivate a bridge to creating a professional practice

ACCESS TO SUPPORT


Access to an international group of instructors, mentors, and HTCP's for support

TRAININGS


Participate in holistic-centered business trainings

CERTIFICATION HOURS


Take advantage of the hours in our library of on-demand events to count towards your Healing Touch Certification

DISCOUNTED CLASSES


Access to discounted classes through the Arizona Integrative Medicine Department

...and you also have access to these wonderful benefits:

BE A LEADER


Become a chapter lead or a HTPA-leadership volunteer role

CLIENT CASE SUPPORT


Receive client case support from your community

ELDER WISDOM


Access our elder community for questions and support through our Facebook group

SPOTLIGHT YOUR PRACTICE


Join Amelia for a Member Spotlight to spotlight on your practice or the special way you provide Healing Touch

GRANT MONEY


Apply for grant money to exhibit at local or national conference and showcase your practice and skills.

PROFESSIONAL INSURANCE


Apply for Professional Level Insurance that covers classes

JOIN YOUR TRIBE


Join a tribe within a like-minded, like-hearted community

PRACTICE GROUPS & LOCAL CHAPTERS


Join a chapter and learn about practice groups and community events

CURRICULUM CALLS


Deepen with the Healing Touch curriculum through the curriculum on-demand calls.

LEARN NEW TOOLS


Receive advanced education to support new tools for the Healing Touch practitioner

PRIVATE FACEBOOK GROUP


Participate in our Private FB group for questions and support (with professionals of all levels)

MEMBER ONLY DIRECTORY


Reach out to members of your community whether you're curious about a question or looking for support

LOCAL AND NATIONAL


Hear about local and national community and business-related opportunities

FIRST TO KNOW


Be the first to know about our programs

OPPORTUNITIES TO SUPPORT


Learn about opportunities to support Healing Touch in the holistic movement of health care

POLITICAL CHANGES


Be advised about political and legislative changes

ACCESS THE NETWORK


Access to the larger energy-work network programs such as ACEP, IONS (Partner Bridge) to deepen perspective

SAVE


Receive discounts for conferences and classes

RECORDINGS


Access recordings for past programs

GROUP MEDITATIONS


Participation in global humanitarian and environmental healing meditations

CE LIBRARY


Access a library of inexpensive CE programs


Learning new things is about honoring and exploring the detours. The path has stopping points for integration and overlooks that help you learn new perspective and ask new questions. This journey creates the foundation...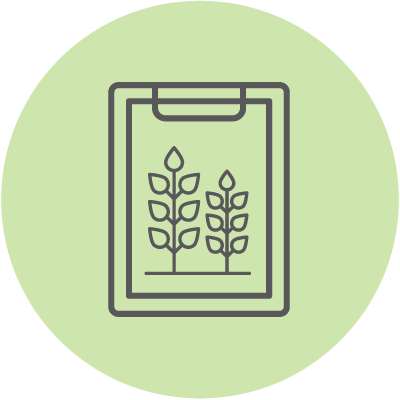 Plan Your Garden
Ask questions and get answers
GROW IN COMMUNITY
Tend the Soil
Cultivate your foundation
ADVANCED EDUCATION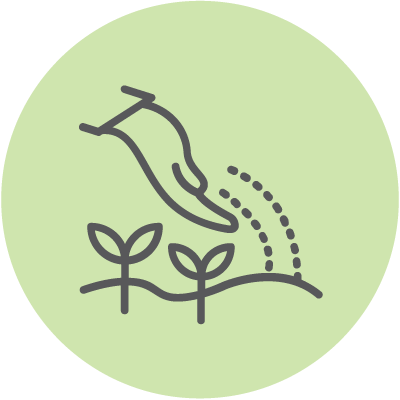 Plant the Seeds
Sharing is caring
MEMBER ONLY PROGRAMS
Explore with us and see how we can support you:
Whether you are a student looking for support, a mentee starting your practice or a professional searching for a community we are here for you.
Increase Confidence
Enjoy the experience of new learning with support and encouragement from those who have already walked this path.

Enhance Your Health and Wellbeing
Ask others for tips and tricks for including Healing Touch into your life for your self-care.

Make Your Community a More Peaceful Place
Receive creative ideas on sharing Healing Touch with your family, friends, and neighbors and watch your close community receive your gifts of great service, even as a student!

Bring Love into Your Life
Practicing Healing Touch allows you an opportunity to practice self-love and love for others and connects you to universal healing light each time you give a treatment.

Volunteer and Give Back
Our members join our local chapters and get involved in practice groups and volunteer events to support your practice and sharing of Healing Touch.