This template is based on the Smarty template engine
Please find the documentation at
http://www.form2content.com/documentation
.
The list of all possible template parameters can be found
here
.
---
HTPA Local Chapters List
This is an automatically generated default intro template - please do not edit.
---
Country:
test
---
State/Province:
test
---
City:
test
---
Zip/Postal Code:
test
---
Contact Name:
test
---
Contact Email Address:
test
---
HTPA Member Benefits
Education Center
– Sponsored by HTPA, the Education Center offers monthly calls with leaders in the field of Energy Medicine and business, as well as leaders in other fields. These calls are free to HTPA members and can be joined live or listened to as time allows via a free recording. In addition, some calls offer Continuing Education Credit.
Click here
to review all the opportunities.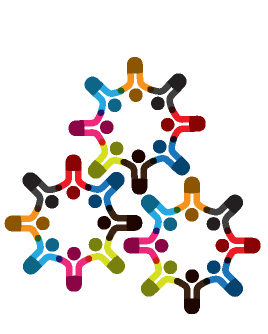 Tips and Tools – Sponsored by EMPI (Energy Medicine Professional Insurance) this section is designed for the practitioner. From how to set up your office to ethical considerations, you will want to check out the selection. This section is available to HTPA and EMPI members only.
Member Directory
– The HTPA Member Directory offers you networking capabilities with other members.
Click here
to access other member information or to set up your personal member profile.
Forum
– The HTPA Forum is an opportunity to connect quickly and easily with other members about questions you may have or subjects you wish to discuss.
Click here
to log in to the forum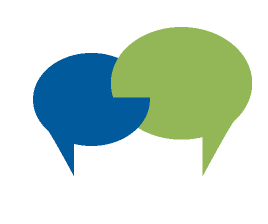 Blog
– Our blog offers insights and information concerning your Healing Touch practice. Be sure to check out the recent post.
Click here
for access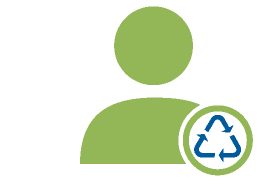 Membership Renewal
– It has never been easier to renew your professional membership.
Click here
for the renewal information and form.


Insurance
– Professional Liability and General Liability Insurance for US members.
Click here
to find out more.
Chapters Goals
In keeping with HTPA's purpose and vision, we invite you to align your chapter with the following goals:
Create Community – a Local Chapter is organized and facilitated by a specific HTPA member(s). However, everyone, including non-members, are welcome to join and participate.
Disseminate Information about Healing Touch and HTPA – a variety of continually expanding resources (articles, research, class & event schedules/descriptions, flyer templates, etc.) are available to chapters.
Chapter Meetings – each local chapter decides how often they will meet and what their meetings will consist of. There are meeting ideas and reports from other chapters available. A current listing of local chapters is available on the Community Connections website.
Funds – Funds that are raised by a chapter will be kept by the local chapter to cover any operating costs.
Buddy Program –chapters may connect to a Buddy Program that pairs a start-up chapter with an established chapter for support, tips and guidance.
Participate In and Grow Chapter Projects – some chapter projects are: establishing local HT Clinics; Service Days for the elderly, homeless, military; Health Fairs; Brown Bag Presentations; Outreach to HT students and practitioners who have dropped out; Self-care Plans; Annual HTPA Membership Drive.
Create a Chapter Newsletter – sent either e-mail or postal mail.
Develop Special Interest Groups – within your chapter you may have different interest groups like business, volunteer, speakers, networkers. It will be fun and exciting to join together to do what you love to do.
Explore Group Media Exposure and Advertising – once a chapter is established there are possibilities of finding like-minded individuals to develop co-opportunities with. It can be cost saving to join together to create a local group ad for activities, clients, classes, workshops, etc. Press releases about your chapter and your activities can be sent to your local media outlets.
Potential for Group Discounts – many conferences, seminars, retreats, etc. offer discounts for group registrations. An active Chapter can be the pool for such group discounts.
Appoint a Lead/Chair –chapters appoint a designated Lead or Chair that sends a monthly recap report to HTPA's Executive Director. This is done with an easy to fill out template form. The Lead/Chair then distributes the newsletter to their local membership.
For more information about HTPA Local Chapters or to express an interest in starting one, please contact us.
Chapter FAQs
Why start a Local HTPA Chapter?
Is there a minimum number of participants required to form a Chapter?
How do you become a Local HTPA Chapter Lead?
Do you have to be an HTPA Member to be part of a Local Chapter?
What does a Local HTPA Chapter do?
Is there a fee to be a Local HTPA Chapter?
Must there be regular monthly Chapter Meetings?
What are some benefits of having a Local HTPA Chapter?
Is there anything required of a Local HTPA Chapter?
Why start a Local HTPA Chapter?
It's all about creating Community and serving your local community in unique, various ways. Your Chapter will be individual and create its own personality based on its participants.
Is there a minimum number of participants required to form a Chapter?
No, a Local Chapter can consist of any number in fact even one person can be a Chapter. No one should be alone – Chapters will prevent that. HTPA is available to support all Chapters in any way we can.
How do you become a Local HTPA Chapter Lead?
You can become a Lead just by being the one who organizes the Chapter's start or you can have those participating in the Chapter vote as to who they would like to be the Lead.
Do you have to be an HTPA Member to be part of a Local Chapter?
No, all are welcomed to join. The only exception is that the Lead does need to be an HTPA Member in good standing.
What does a Local HTPA Chapter do?
We have many ideas and suggestions on the Purpose & Vision page, but, what a Chapter does is nearly limitless based on the ideas and goals of the Chapter participants
Is there a fee to be a Local HTPA Chapter?
No, no fees and if the Local Chapter fund-raises – all the monies raised are the Chapter's to utilize as they decide.
Must there be regular monthly Chapter Meetings?
No, the decision of when to have meetings is solely up to each Chapter. There are no requirements to have meetings at any frequency. However, having meetings will most likely help the Chapter grow and help the community get stronger and active.
What are some benefits of having a Local HTPA Chapter?
When you have a Chapter in place it can help:
- cultivate a vibrant Community to develop and share energy practices
- provide educational and informational resources to the surrounding communities
- build a strong base to support the wellness of the practitioners and neighbors
- provide a pool of practitioners to fulfill local service projects
- offer a networking and brainstorming group that motivates and inspires
- make the perceived impossible, possible
Is there anything required of a Local HTPA Chapter?
The only requirement is that the Chapter designate a Lead/Chair; that the Lead/Chair be an active HTPA Member and that the Lead/Chair submit an Activity Form each month. (The Activity Form is short, simple and provided by HTPA. If there is no activity to report, the report does not need to be submitted.) When HTPA publishes the monthly Chapter Newsletter, the Local Chapter Lead/Chair distributes it to their membership.
Any other questions can be submitted through the contact us form. We will be happy to answer.
Get Started
Starting a Local HTPA Chapter is Simple to Do – just follow the steps below
Submit your Local Chapter Directory Listing Form through the HTPA website - from the homepage, go to Local Chapters, then Create a Chapter. This will serve as your Letter of Intent and inform HTPA that you would like to establish a Local HTPA Chapter.
Name your Chapter and include it on the Directory Listing Form. (Commonly a Chapter will be named to identify the area it is in.)
Please include the name and contact info of the person who will be the Lead/Chair. The Lead/Chair must be an HTPA member, but others in the Chapter do not need to be HTPA members.
If there is a Vision for the Chapter, please share it. It is understandable that the Vision may be in development and most likely will change as the Chapter grows.
If possible, include the names of the cities that will be included in the Chapter area. (zip codes are helpful) This allows us to gather contact information of HTPA members in the area.
2. Administrative approval will establish a Local HTPA Chapter.
3. Once your local chapter is established, HTPA will make announcements in the HTPA Newsletter, Local Chapters Newsletter and Facebook.
4. All Local HTPA Chapters will be listed on HTPA website under Local Chapters with the Chapter name, city/state and the means to contact the Lead/Chair so others in the area can connect and join the Chapter.
5. Upon request HTPA will be available and happy to discuss on-going development, offer ideas, suggestions and encouragement.
6. Requirements:
The Lead/Chair is to submit a short monthly recap as an Activity Report. The Activity Report Template will be sent to the Chapter Lead/Chair. If no activity has taken place for the month, you do not submit a report. (The Activity Report keeps HTPA informed of Chapter growth and may be used to share activities and acknowledge Chapters in the HTPA Newsletter or on the HTPA website.)
The Lead/Chair is to distribute the Monthly Chapter Newsletter to his or her chapter members. HTPA only distributes the newsletter to the Lead/Chair, they do not send the email to your chapter members.
It's That Simple!!