Community Conversations
Coming Soon
Join us in the Spotlight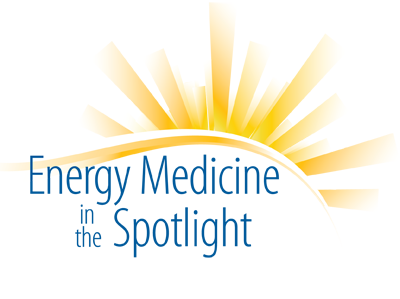 Energy Medicine in the Spotlight is an online continuing education resource for Healing Touch practitioners and other energy medicine professionals seeking to grow their understanding of bio-field therapies and practice issues. Recognized professionals in the field of Energy Medicine provide insight into practical opportunities to grow as health professionals.
Our 2017 Program Schedule:
April 26: (Free Interview) - Jonathan Bender, MS, MFA "Speak from your True Voice" - Replay here
May 06 & 16 (Paid Advanced Training) - Jonathan Bender, MS, MFA "Energetics of Expression" - Public replay is not available for paid programs.

July 13 (Free Interview) - Rick Hanson, Phd "Hardwiring for Happiness: Growing Inner Strength for Lasting Resilience & Happiness" - Replay here
August 29 (Free Training) - Janna Moll, MSN, HTPC/I, QM "Advanced Hara for Practitioner Development" - Watch the replay blelow.
September 12 & 19 (Paid Advanced Training) - Janna Moll, MSN, HTCP/I, QM "Advanced Hara for Practitioner Development: Assessment to Practice"
Notes:
3 CE's are available for this call.
For those who register, the training recording and replay will be available.
4:00 PM Mountain Time - Please plan for 90 Minutes
Prerequisities: This Hara course is open to anyone with proficiency in Healing Touch 1, 2, and 3 and/or energy medicine practitioner that is currently practicing.
In this two part training, you will learn:
1) How to diagnose and assess your Hara System and learn to identify when your client's Hara Energy System is out of balance.
2) Why knowing about and how to work with the Hara system is essential for practitioner development.
3) How to assess and treat your own Hara Energy System.
4) How to diagnose issues related to the Hara Energy System.
5) How to hold the "Stance" - the proper body position that practitioners can utilize to hold the Hara energy.
6) How to identify deeper issues of the Hara.
Business Support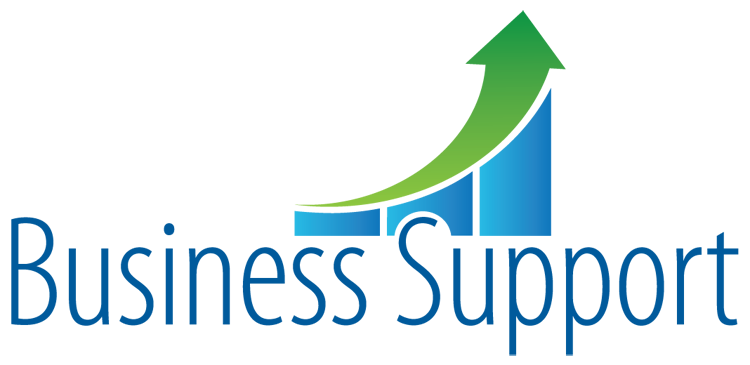 We recognize that as Healing Touch Practitioners our work is heart-centered and full of integrity, and we strive to empower you with new business-specific information that is in support of your sharing your gifts without compromising these core values. We aim to provide you with new information, programs, and tools that can offer you new ways of thinking about, running, and expanding your healing business so that you may share your work and create a practice that is sustainable and supportive for you and your clients.
For registration and call-in information, visit our Calendar.
Our 2017 Program Schedule:
October 12 (Free Training) - George Kao, Authentic Marketing Coach "Mindful & Authentic Marketing -- Growing Your Healing Business with Heart-Based Facebook Strategies"
George's Free Training Recording
Learn more and Register: Two-Night (Oct 24 & Nov 01) Extended Facebook Training with George
Date: October 24 & November 01
Investment: $55 Regular Price / $40 HTPA Members
August 9 & 16 (Free Training) - Sharla Jacobs, Co-Founder Thrive Academy "The 8 Keys to Attracting New Clients"
March 26 (Free Interview) - Jonathan Bender, MS, MFA "Public Speaking Support - Speaking with Your Authentic Voice"

Partner Bridge
There are some companies, training programs, or indiviudals who have been deeply supportive to our community. Some have even joined us from time to time to provide programs or services to support our practitioner. We'd like to take this opprotunity to highlight some of the programs that are currently available through these partners. We hopw that you will be inspried and supported by these offerings.
Interview with Rick Hanson, Phd. & HTPA Executive Director Amelia Vogler
Hardwiring Happiness: Growing Inner Strength for Lasting Resilience and Well-Being
Rick Hanson, Phd is a psychologist, Senior Fellow of the Greater Good Science Center at UC Berkeley, and New York Times best-selling author. His books are available in 26 languages and include Hardwiring Happiness, Buddha's Brain, Just One Thing, and Mother Nurture. He edits the Wise Brain Bulletin and has numerous audio programs. A summa cum laude graduate of UCLA, and founder of the Wellspring Institute for Neuroscience and Contemplative Wisdom, he's been an invited speaker at Oxford, Stanford, Harvard, and other major universities, and taught in meditation centers worldwide.
Watch the Interview here:


In this hour-long interview, Rick Hanson, Ph.D. gives his perspective and tips on:
Cultivating resilience in yourself and your clients
The benefits of well-being for physical and mental health, and ways to support it
The brain's negativity bias and how to overcome it
Taking care of yourself so you are more equipped to help others
Rick Hanson's Newest Online Program (Hint: It's AMAZING!)

Foundations for Well-Being; the 12 Pillars of Happiness & Resiliency
This is a program that I, Amelia, have taken and have received immesurable value from and I wanted to make it available to our community. You receive guided meditations, thoughtful experiencial exercises, interviews with thought leaders, engaging science-based video-based lectures with Rick, live Q&A, and 24 CE Hours for nurses, social workers, and therapists. In addition to the personal transformation possible with this course, the knowledge and activities can be brought into your clinics and your work with clients to support resiliancy in those with whom you practice.
HTPA Members Receive 40% Off this course!



You'll receive the code by e-mail; If you don't happen to see it, contact the office.

In this year-long course, you will:

• grow psychological strengths for stressful times
• be more mindful, resilient, and hopeful

• feel more ease and satisfaction in daily life

• have more fulfilling relationships

• free yourself from past painful experiences

• feel less stressed, worried, or blue
Energy Medicine Specialists (EMS)
Janna Moll joins HTPA in a FREE Training August 29 at 3pm Pacific | 6pm Eastern
View our Energy Medicine Spotlight page for the call information
Energy Medicine Specialists (EMS) is a center of excellence in energy medicine, education and integrated health care. It exists to foster healing and wellness for the students and community we serve. Energy Medicine Specialists strives to provide practitioners with the highest ethical and educational standards in the field of energy medicine. EMS offers advanced practitioner coursework for your energy medicine practice both in the United States and around the world.
We encourage you to check in with their calendar to see when they are hosting any of their wonderful advanced energy medicine programs. Many of our practitioners have taken: Cutting The Ties that Bind, Advanced Chakra Diagnosis and Treatment, and the Master-level Advanced Hara Treatment and Diagnosis trainings. Website: www.EnergyMedicineSpecialists.com
A list of the current classes can be found on the EMS calendar. (http://www.energymedicinespecialists.com/classes/calendar/)
Conversations That Matter

Conversations That Matter are quarterly calls designed to provide you a place to discuss Healing Touch practice issues, ask questions and learn from other practitioners. The calls are held quarterly on the third Tuesday of the month. Call times are 5 pm PST, 6 pm MST, 7 pm CST, 8 pm EST . No registration is necessary.
Links for the following conversations will be posted as they become available:
Opening Topics for 2017 Conversations
February 21, 2017: Meet our new host and dive into a lively discussion around 'Charging for Sessions.' How much to charge? What is the value of volunteering? And, explore other topics around charging for sessions.
May 23, 2017: Discussing the 'Pro's and Con's of working in an office vs. a home office.
August 15, 2017: The importance of grounding in your Healing Touch practice. (Both for clients and as a practitioner.)
Join from PC, Mac, Linux, iOS or Android: https://zoom.us/j/175534341
Or iPhone one-tap (US Toll): +16465588656,,175534341# or +14086380968,,175534341#
Or Telephone:
Dial: +1 646 558 8656 (US Toll) or +1 408 638 0968 (US Toll)
Meeting ID: 175 534 341
International numbers available: https://zoom.us/zoomconference?m=X0GmURdx-n8qNhYUBalJxwi9LJzGp-_v
November 21, 2017: TBD
Meet our wonderful host:
Cindy Parsons RN, BSN, MS-HCA, HTCP/I
Healing Touch Certified Practitioner
HTP for Animals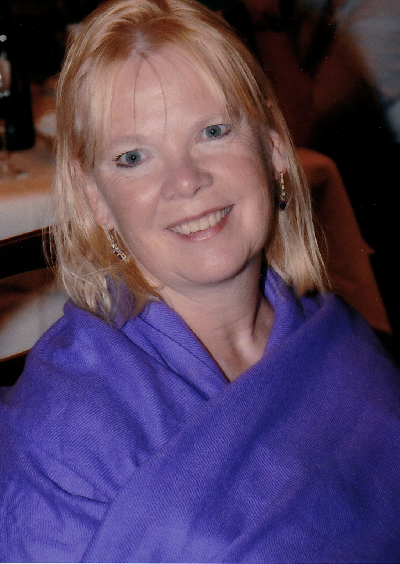 Cindy is a Registered Nurse (RN) with 35 plus years of experience. She holds a master's degree in health care administration and has worked in various hospitals across the country in multiple roles including staff nursing, education and leadership. She is skilled in project management to promote change that benefits patient care and staff satisfaction.
Cindy has had a successful and rewarding nursing career which is transitioning from hospital nursing to full time holistic nursing and Healing Touch. Her integrity and compassion has gained her recognition as a staff and patient advocate, In 2013, Cindy discovered Healing Touch and had an immediate connection to understanding and practicing healing through this form of energy therapy. She completed her two year journey of certification in 2015. Cindy has embraced Healing Touch as her vocational path and will complete instructor certification in 2016.
Cindy lives in Boulder, Co and has been there since 2000. She has 1 son, Alan Good who is married to Virginia. They have 2 sons; George and Oscar. They live in Denver, CO, so Cindy is able to visit them frequently. Cindy also enjoys the lifestyle Colorado offers such as hiking, biking, skiing and camping.
I want you to know that I enjoy very much the monthly calls and chats, somehow it has become the lifeline in my journey with Healing Touch. Keep up the good work —The call with Donna Eden was invigorating.