Articles/Support Materials
Below is a long list of valuable information for Practitioners provided to us by the Insurance Initiative Committee.
Note: These files were on their give away flash drive at the 2014 Healing Touch Worldwide Conference in Chicago. Enjoy!
Energy Magazine Articles:
Other Valuable Articles, Forms, and Templates:

HTPA Insurance Initiative - Committee Members

Volunteers do not necessarily have the time; they just have the heart.Elizabeth Andrew
GAIL COX
(Illinois) – Co-Chair, RN, CHT, HTCP/I, CMT

Gail worked 1+ year in cardiac care and has since worked in psychiatry in various inpatient and out patient roles including Case Management. She is currently an Electroconvulsive Therapy nurse coordinator, managing inpatient and outpatient treatments. She has had a private Healing Touch practice since 1996. In 2004 she added massage to her practice.
HOLLI BROWN
(Washington) – Co-Chair, BSEE, LMP-NCTMB, HTCP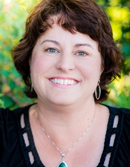 Holli received her bachelor's degree in electrical engineering in 1986.She worked for Hewlett-Packard and Agilent Technologies until August 2001 – a variety of engineering, management and HR positions. In 2003, she attended massage school and received an LMP and NCTMB status in July 2004. She began her Healing Touch journey in September 2008 and received her HTCP in December 2012. Holli has owned her own healing business since 2004.
IRENE BIGOT
(Colorado) – MS, RN, HTCP, CSD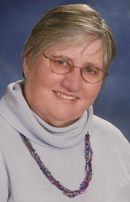 Irene is dedicated to supporting the growth of heart-centered love at a higher consciousness for humanity. She loves teaching in the classroom setting and coaching individuals to assist themselves with their personal growth in all dimensions of their lives. Spirituality has been a constant in her life. Irene graduated from St. John's Queens Hospital in N.Y. as a Diploma R.N. She has a Bachelors Degree in Psychology from Mercy College in NY, a BSN from Metropolitan State College in Denver, CO and an M.S. from The University of Northern Colorado. She is a Certified Spiritual Director from the Benedictine Abbey of Our Lady of Guadalupe in Pecos, NM. Irene began studying with Janet Mentgen in the '80's under Therapeutic Touch (which became Healing Touch). She has been practicing and teaching energy medicine since then. As a member of the Healing Touch Professional Association (HTPA) she serves on the Teen and Insurance Committees. Irene has also served on the board and helped create The Gottscheer Genealogy and Heritage Association (GGHA). Irene has been a speaker at several national conferences about Healing Touch and Caring Communications. Irene is associated with the National and Colorado School Nurses Association, the HTPA, GGHA, BSA, GSA, with Sigma Theta Thau International Honor Society and the American Holistic Nurses Association.
BRENDA C. FISTER
(Colorado) , RN, BSN, HTCP, CFSP Holistic Health Coach
Brenda Fister is an RN and business owner of Beyond Ordinary Nutrition, LLC. Her lifelong interest in holism has led her to integrate the holistic modalities of Healing Touch Energy Therapy, nutrition counseling, guided imagery, and heart-centered caring with traditional nursing care. She has studied with a leading expert in the field of stress management, Dr. Brian Luke Seaward. She is a Healing Touch Certified Practitioner (HTCP), a modality that is accredited through the American Holistic Nurses Association and has national accreditation through the National Commission for Certifying Agencies. She is a Certified Food and Spirit Practitioner (CFSP), which she implements to assess all aspects of her client's health and wellbeing. She is also a certified Health and Wellness Coach with the Institute of Integrative Nutrition and Real Balance Global Wellness.
MARIE "DANIELLE" LEBLANC
(Maine) – RN, BSN, HTCP/I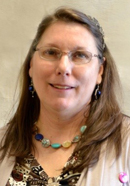 Danielle is a Registered Nurse graduate of Barry University, Miami, FL practicing and teaching Healing Touch in the rural communities of Central and Northern Maine. She has been an HT Certified Practitioner since 1996. She has been practicing Healing Touch sessions in private practice, hospitals and clinic settings since 1996. Her teaching experience is in Introduction and level 1 Healing Touch practice certified in 2013.Danielle currently holds a Charter Membership of the Healing Touch Professional Association. Her work today is teaching Healing Touch, Holistic Nursing Practices and Natural Healing Methods. Her heritage, Native American and French Canadian from Quebec, Canada is Micmac, Abenaki and Maliseet.
STEVE SUTTON
M.D., FACS, HTCP
Steve graduated from University of Michigan Med School in '78.He completed his 5 year Urology Residency at Case Western University Hospitals of Cleveland, Ohio. He then began private practice in Toledo, Ohio where he has worked for 311/2 years. Steve is a FACS and has been Board Certified his entire career with the ABU currently till 2025. He just recently retired from full time private practice and moved from Ohio to Sedona, Arizona where he plans to do some locums Urology work, write some books, and get more involved with his Healing Touch practice. In addition to earning his HTCP in 2013, he completed Level 6 last January. Having earned a post doc fellowship at Holos University in Energetic Medicine in 2013, he is currently half way through Dr. Weil's Integrative Medicine Fellowship at the University of AZ. "I have no idea how the 2nd half of my life is going to look but am primed for the pursuit."
Healing Touch Healthcare Survey

The HTPA Insurance Initiative Committee along with Healing Touch Program sent out a Healing Touch Healthcare Survey to Healing Touch practitioners last July. The collected data will be used with the application to the American Medical Association for a specific Healing Touch CPT code. The results were interesting and very useful.
Over 400 practitioners responded, allowing for a significant amount of data to be collected. We are very appreciative of these practitioners taking the time to share their experience. We felt it important to share the data collected with them and to say Thank You.
In addition, we think the results have benefit beyond this application and want to share the information with the entire Healing Touch Community. The data outlines what Healing Touch is being used for, how it is being used, how the request for a session is initiated and much more. . We see this information being used to support the use of Healing Touch and in initiating new Healing Touch programs in healthcare facilities.
HTPA Insurance Initiative

VISION
Healing Touch Certified Practitioners have the option to be compensated via Third Party Payers due to the recognition that Healing Touch is a complementary Energy Medicine modality with a history of therapeutic results based on research and evidence-based outcomes. This will increase client/patient access to Healing Touch for their health and wellness.
MISSION
Healing Touch Certified Practitioners and clientele will benefit from our three phase mission.
Phase 1: To investigate and execute the tools needed to achieve third party reimbursement and acceptance by CMS (Centers for Medicare and Medicaid Services).
Goals:
* Establish an alliance with HT Research to identify evidence-based outcome protocols necessary for third party reimbursement
* Establish a CPT (Current Procedural Terminology) Code for Healing Touch with the American Medical Association
* Establish a NPI# (National Provider Identifier) Taxonomy for Healing Touch with CMS – Centers for Medicare and Medicaid Services
* Educate the HT Community
Phase 2: Apply and be accepted for Healing Touch services to be a covered service with CMS (Centers for Medicare and Medicaid Services)
Phase 3: Educate HTCPs and the HT Community how to be a provider to Third Party Payers and how clientele can access HT services using their health care plans and healthcare reimbursement resources.
Early in 2013, HTPA embarked on a search for the answer to the frequent call for third party reimbursement for Healing Touch. This directly affects the Healing Touch Certified Practitioner, as they may wish to bill a client's insurance for services. It also affects the use of Healing Touch in hospitals and other healthcare facilities. If healthcare facilities are able to bill for Healing Touch treatments, they are more likely to include Healing Touch as an offering for patients. We believe that there is an answer, but realize that it is complicated process and will take some time to find a solution.
A committee of seven was formed to research the issue and learn about possible solutions, with Gail Cox and Holli Brown accepting the position of Co-Chairs. The HTPA Practitioner Support column in Energy Magazine has highlighted some of the committee's findings and work. (Login to read these pieces.) It is likely that any success the Insurance Initiative has in third party reimbursement for Healing Touch will help other Energy Medicine practitioners accomplish this as well.

At present the committee is taking steps to apply for CPT code designated specifically for Healing Touch. This involves a complex application to American Medical Association (AMA) and will take time to reach an end result. The committee is optimistic about is optimistic that a CPT code is achievable.
If you have any information you think would help the Insurance Initiative, please send an e-mail to the HTPA Administrator.