Join us in the Spotlight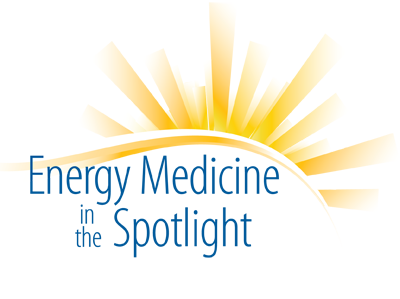 Energy Medicine in the Spotlight is an online continuing education resource for Healing Touch practitioners and other energy medicine professionals seeking to grow their understanding of bio-field therapies and practice issues. Recognized professionals in the field of Energy Medicine provide insight into practical opportunities to grow as health professionals.
Our 2017 Program Schedule:
May 06 & 16 (Paid Advanced Training) - Jonathan Bender, MS, MFA "Energetics of Expression"

July 13 (Free Interview) - Rick Hanson, Phd "Hardwiring for Happiness: Growing Inner Strength for Lasting Resilience & Happiness"
August 29 (Free Training) - Janna Moll, MSN, HTPC/I, QM "Advanced Hara for Practitioner Development"
Topic: FREE: Advanced Development with Janna Moll
Time: Jul 31, 2017 4:00 PM Mountain Time (US and Canada)
Join from PC, Mac, Linux, iOS or Android: https://zoom.us/j/610611920
Or iPhone one-tap (US Toll): +14086380968,,610611920# or +16465588656,,610611920#
Or Telephone:
Dial: +1 408 638 0968 (US Toll) or +1 646 558 8656 (US Toll)
Meeting ID: 610 611 920
International numbers available: https://zoom.us/zoomconference?m=JKJ4g6Yiqj-t7EdJf5FYld76NtUtxewq
September 12 & 19 (Paid Advanced Training) - Janna Moll, MSN, HTCP/I, QM "Advanced Hara for Practitioner Development: Assessment to Practice"
Prerequisites:
This Hara course is open to anyone with proficiency in Healing Touch 1, 2, and 3 and/or energy medicine practitioner that is currently practicing.
In this two part training, you will learn:
1) How to diagnose and assess your Hara System and learn to identify when your client's Hara Energy System is out of balance.
2) Why knowing about and how to work with the Hara system is essential for practitioner development.
3) How to assess and treat your own Hara Energy System.
4) Issues related to the Hara Energy System.
5) The "Stance" - the proper body position that practitioners can utilize to hold the Hara energy.
6) To identify deeper issues of the Hara.